PKI-as-a-Service: Improve Security While Reducing Cost – HID Global
WATCH THE REPLAY
In this webinar, we explore public key infrastructure as a service (PKIaaS) and how this time-tested solution will provide organizations with a secure, certificate-based strategy that reduces the threat landscape. A cloud-based PKIaaS solution can reduce the complexity and expense of a traditional PKI deployment while enhancing performance.
Learn how to unlock the full potential of this security solution, coupling it with endpoint automation to increase coverage, reduce human error and cost, and address today's evolving landscape of remote employees.
In this webinar, you will:
Learn how PKIaaS can increase security while reducing complexity and costs
Get a roadmap for automating a certificate-based security strategy
Gain access to a checklist for choosing the best PKIaaS provider for your business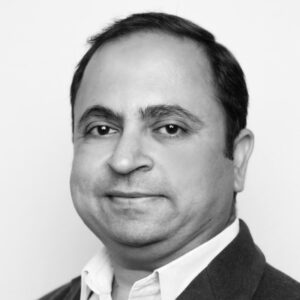 About The Speaker: Mrugesh Chandarana is a Senior Product Manager, Identity and Access Management Solutions at HID Global, where he focuses on IoT and PKI solutions. He has more than 10 years of cyber security industry experience in areas such as Risk Management, Threat and Vulnerability Management, Application Security and PKI. He has held product management positions at RiskSense, WhiteHat Security (acquired by NTT Security), and RiskVision (acquired by Resolver, Inc.).
Hosted by the Publisher of Cyber Defense Magazine, Gary S. Miliefsky, CISSP.
Watch The Replay